Artist: Jo M. Orise
Crafts by Josoca - copyrighted.
Stoneware Buttons with personality
Package of 3 hand-made stoneware buttons.
Green Gloss
Frosting White Gloss
Matte Yellow
Matte Neutral
Each button has its own personality—no two are alike.
Button backs bear the Josoca signature.
Limited quantity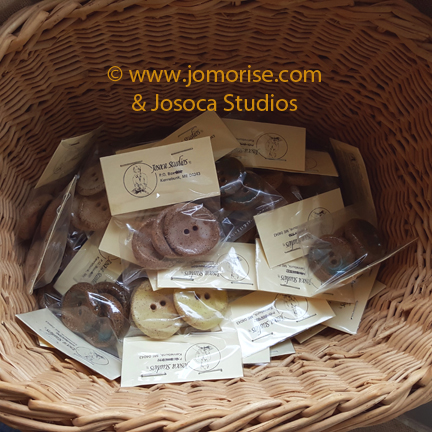 $3.50 US dollars / package of 3 buttons
Designed and produced by Josoca Studios.

I was Josoca Studios. Closed my pottery studio several years ago. Now, I offer the sale of items stored over the years.
Some are one display at Orise Studio Gallery in Owls Head, Maine
• Visit again for information and new work.